Current Mercedes-Benz Model Lineup in Los-Angeles
We encourage you to browse the types of Mercedes-Benz we have available and select your models of interest. We'd love to answer all your questions and share the beauty and innovation of Mercedes-Benz…even take you for a spin!
The most compact SUV to wear the Star delivers an ideal mix of flexibility, fuel-efficiency and fun. Fits in anywhere, stands out everywhere.
Seating for 4-5.
Models: GLA 250, GLA 45 AMG®
Starting at $32,500*
The soul of a sport sedan in a compact SUV body, with all the values and virtues that define a Mercedes-Benz. Solid. Substantial. Secure.
Seating for 4-5.
Models: GLK 250 BlueTEC®, GLK 350
Starting at $39,400*
Mercedes-Benz resets the bar for the luxury SUV. There's something new for all your senses in the GLC's menu of innovative options.
Seating for 4-5.
Models: GLC 300
Starting at $38,950*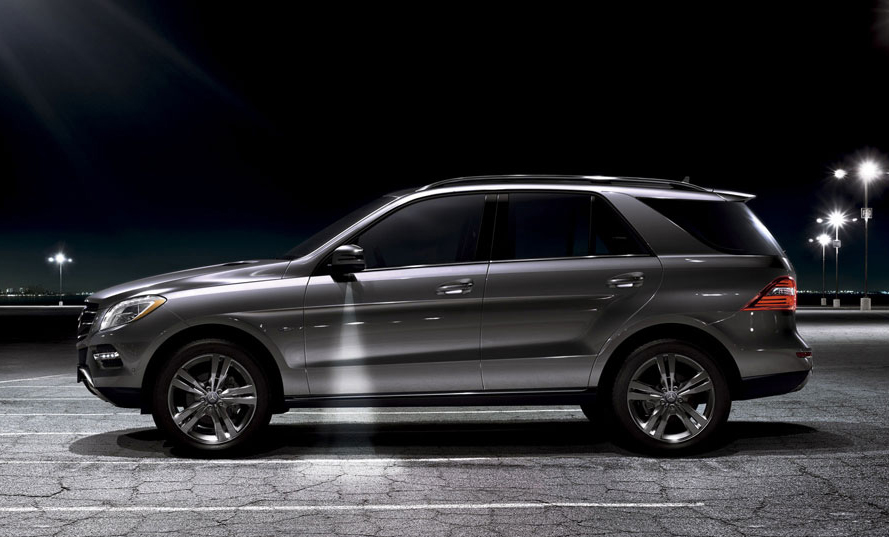 Top-rated safety and class-leading innovation in a mid-size luxury SUV that continues to define the category it invented.
Seating for 5.
Models: ML 250 BlueTEC®, ML 350, ML 400, ML 63 AMG®
Starting at $49,800*
Our most innovative SUV ever. The M-Class is reborn as the GLE, and it's here to extend its lead in every arena of driving.
Seating for 5.
Models: GLE 300d, GLE 350, GLE 400, AMG® GLE 63 and GLE 63 S
Starting at $51,100*
An SUV with the heart and soul of a sports car…quite possibly the most gripping SUV on earth.
Seating for 5.
Models: GLE 450 AMG®, AMG® GLE 63 S
Starting at $65,100*
Acclaimed for everything. Seven luxurious seats designed for comfort and countless innovations in safety, luxury and driving enjoyment in a full-size SUV.
Seating for 7.
Models: GL 350 BlueTEC®, GL 450, GL 550, GL 63 AMG®
Starting at $64,550*
Superior craftsmanship and serious off-road capability in an exclusive SUV that defies every challenge, especially the test of time. Created to conquer challenges on six continents, the 36-year evolution of the G-Class keeps elevating the pinnacle of refinement.
Seating for 5.
Models: G 550, G 63 AMG®
Starting at $115,400*
Spacious yet sporting, elegant without excess, it's also the only European wagon in its class.
Seating for 5 adults, 2 children.
Models: E 350 4MATIC® Luxury or Sport, AMG® E 63 S
Starting at $59,900*
Mercedes-Benz Roadsters & Cabriolets (Convertibles)
There may be no better way to unwind, than winding it out. Award-winning style and advanced performance converge in a compact, two-seat roadster with a retractable hardtop.
Seating for 2.
Models: SLK 300, SLK 350, SLK 55 AMG®
Starting at $47,000*
A leaner, stronger and quicker icon ahead of its time, and like no other. The SL is the quintessential sports car.
Seating for 2.
Models: SL 400, SL 550, AMG® SL 63, AMG® SL 65
Starting at $85,050*
2016 Mercedes-Benz E-Class Cabriolet
Fun in the sun and year-round enjoyment in a 4-seat soft-top convertible with E-Class innovation, performance and safety.
Seating for 4.
Models: E 400, E 550
Starting at $62,250*
Carved from a singular passion, the twin turbot AMG® GT S is handcrafted by racers with a growling exhaust note you can revel in or reel in, as you wish.
Seating for 2.
Starting at $129,900*
Mercedes-Benz Hybrid and Electric
2016 S 550e Plug-In Hybrid Sedan
The all-new 2015 S-Class Plug-In Hybrid offers multiple drive modes so you can customize how you want to spend and recover energy. Several innovative systems ingeniously increase fuel efficiency in the S-Class Plug-In Hybrid. You get all the luxury and performance of the iconic Mercedes-Benz S-Class with efficiency and low environmental impact for peace of mind.
Seating for 4.
Models: S 550e
Starting at $95,650*
It's pure electric. And pure Mercedes-Benz. The fun-to-drive B-Class will energize you, too. Mercedes-Benz pioneered its first all-electric vehicles in 1906. A century later, the B-Class Electric Drive is a new first among EVs, because it's foremost a Mercedes-Benz.
Seating for 2.
Models: B-Class Electric Drive
Starting at $41,450*
* Excludes all options, taxes, title, registration, $925 transportation charge, and dealer prep fee. You may be eligible to save 7% off the total vehicle MSRP on eligible models while enjoying a European getaway when you opt for
European Delivery
.