Overview
Meet your new Mercedes-Benz at the place where it was born.
Thanks to new factory incentives and a resurgence of interest in European travel, the popularity of European Delivery is on the rise. Mercedes-Benz of Encino is a Mercedes-Benz Dealer with a full-time European Delivery Specialist on staff.

 
 

The Drive of a Lifetime

The European Delivery Program lets you pick up your new Mercedes-Benz in style. You'll get an in-depth look at the history of Mercedes-Benz and start things off right with a majestic journey through locations like the Swiss Alps, the Black Forest or the French Riviera. It's a once-in-a-lifetime experience, and the perfect way to begin your ownership.
 

From the Factory to Your Home

It starts in Stuttgart, Germany. Here you will meet your vehicle, take a tour of the factory and check out the Mercedes-Benz Museum - an experience that is sure to leave a lasting impression. Then, with a full tank of fuel, you'll begin the adventure to your selected drop-off point. Your vehicle will then be shipped across the ocean, meeting you back at home.

Whether you're winding your way through snow-capped villages, or venturing into the majestic countryside, there's no better place to immerse yourself in the Mercedes-Benz experience. That´s why we created the European Delivery Program.

 
What's Included
 
 
 

Arrival and Accommodation

Up to 7% savings on the total MSRP for eligible models
A ride from the airport or train station to the hotel or Delivery Center
Breakfast or lunch at the Delivery Center restaurant
Tickets to Mercedes-Benz Museum
A tour of the Mercedes-Benz factory

 

Touring Europe and US Delivery

Full tank of fuel
15 days of European Road Insurance with zero deductible
Conveyance from one of the 11 drop-off points to the port of shipment
Ocean freight to the US port
Marine insurance
Transportation to the dealership
Waiving the destination charge
Delivery & Drop-Off
After touring the Mercedes-Benz factory, you'll receive your vehicle at a Delivery Center, drive through Europe, and return it to a drop-off location before being reunited back at home.
Where to Meet Your Vehicle

After careful review with your dealership, your new Mercedes-Benz is ready to be picked up and driven. Enjoy a delicious sit-down meal, and receive your vehicle at one of our state-of-the-art Delivery Centers at either of these locations:
Stuttgart, Germany
Bremen, Germany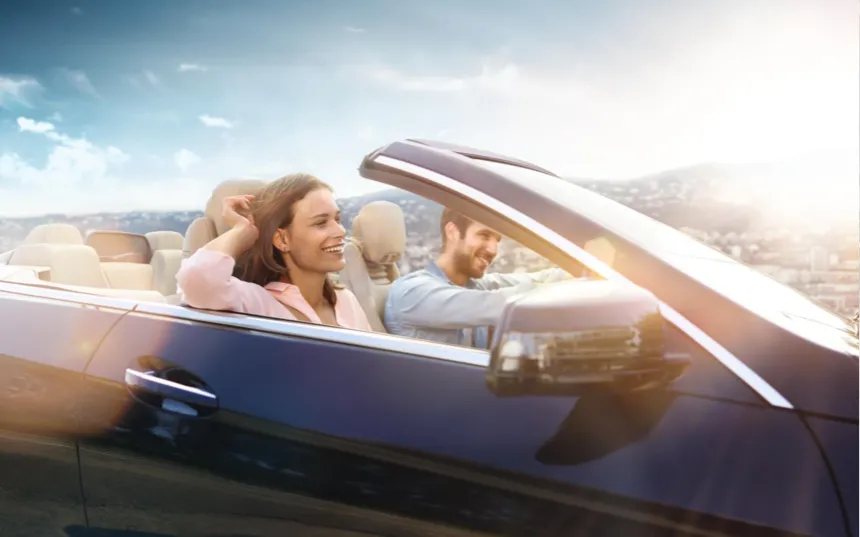 Need Help Planning Your Trip?
Contact us to get started. After a quick registration process, you'll receive a confirmation, insurance information and other important travel details.
Build Your European Delivery Vehicle